Feedback about Calia Maddalena sofas

ATTENTION : LAST YEAR , SOME FAITHLESS PEOPLE ISSUED FALSE AND FAKE WITNESS IN INTERNET RE.OUR SOFAS ... PROOFS THEY DEMONSTRATE WAS ALL FAKE AND FALSE . THE LAW COURT AND PAYPAL CLOSED THE CASE TO OUR FAVOR ...WE HAVE ALL THE PAPERWORK AVAILABLE IN OUR RECORDS


-----------------------------------------------------------------------------------------------------------------------------------------------------------------------

Jonny Moore
Hey there Jacob, thought I'd share what your wonderful sectional did for our home!
Bravo and mille grazie Jacob!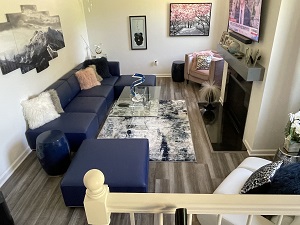 Ayden Mays
Very good, very kind and products of the highest quality. Always available and honest.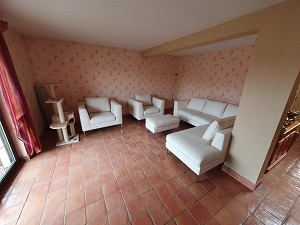 Ahn Le
HI JACOB,
I am so happy to receive your beautiful sofa, ottoman and pillows today. The packaging is superior. Delivery team is outstanding. I am just so happy and want you to know. I will go into your website to let everyone knows about your site too.
Thank you very much, You're the best.
Desiree James
We are enjoying our beautiful sofa King made in grey leather. all for fetto. Eccellent quality of leather and realization carefully in every detail.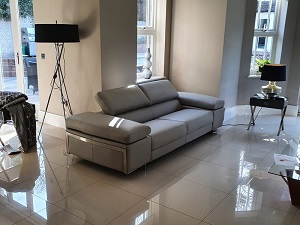 Sierra Hicks
Sofa Taxi: We are simply satisfied with our purchase. Elegant, comfortable but above all original, exactly as we wanted.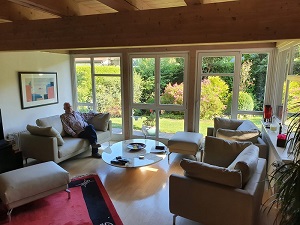 Levi Griffin
Gentlemen.... An absolute masterpiece of craftsmanship. You can feel the passion for their work. Made ahead of schedule. Perfect delivery.

Wyatt Buchanan
I am fully satisfied with my experience with Calia Maddalena. I purchased the sofa Cordoba, which was made and delivered on time, with well cared for packaging.

Cameron Mahoney
Prompt and accurate delivery. Very nice sofa and good quality manufacture. Hopefully it will last over time. Recommended.

Mia Farrell
The sofa is great, comfortable and solid. Extremely positive experience.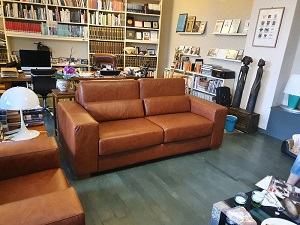 Alyssa Cline
From the previous experience I received a good impression that has encouraged me to repeat the purchase. In this last occasion I have appreciated a courteous assistance, careful and complete on every point or detail. In other words, I'm fully satisfied with Feeling sofa. .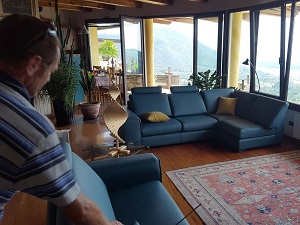 Gregory Ritchie
I appreciated the level of courtesy and precision. Having purchased for the second time, I am sure of the quality of the product.

Scott Campbell
Very satisfied with Arena . Kind, friendly and qualified professional staff who are very careful to the needs of the customer's home decor.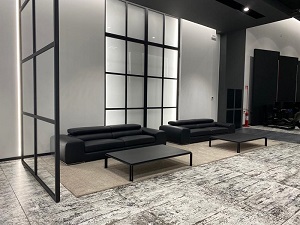 Shelley and Chris Hall from Seattle
OOOHHHH, JAKOB!!! They're Gorgeous. They arrived last Monday (Apr. 19th). It's taken us a bit to uncrate them and get them in the house (they were packed like tanks!). No damage whatsoever. I've included pictures. We are so very pleased. The COVID19 pandemic slowed them down a lot we realize (we finally got our vaccines too!) but they were worth waiting for. The leather smells sooo good. WOW! We just can't say enough about the new sofas. They are beautiful, comfortable, perfect and best of all, the extra wide arm rests are where our cats have taken to sitting and watching the world go by. We just can't thank you all enough for the fantastic sofas and Customer Service.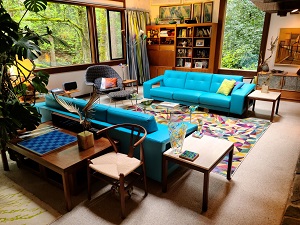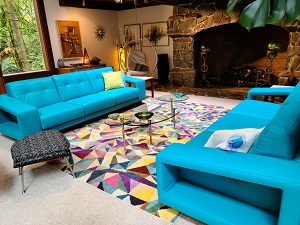 Helen and Harry
Hi Jacob, Sofa was delivered today, extremely pleased. Delivery drivers were first class in their handling and manners. Nice to do business with you and your company. Will recommend you all to our friends.
Thank you
Ameerah Deacon from Oakland
Excellent purchase, I would repurchase other products like this with no problem. Absolutely recommended.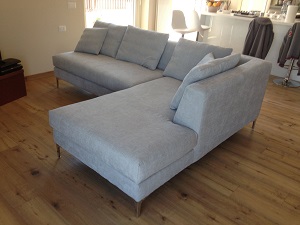 August Dorsey from Huntington
The sofa is apparently of very good quality, does not release stink and after months has not shown cracking or any such problems. Apart from being comfortable, the sofa has a very enjoyable aesthetic effect.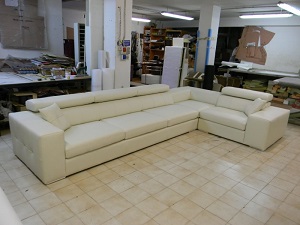 Viaan Mackenzie from St. Paul
My experience with Calia Maddalena has been more than positive. The price is certainly not cheap, however this sofa deserves all its money.

Alexandros Alfaro from Oklahoma City
Just received it today. Fairly fast delivery, the timeline stated was fully met. The product is undamaged and conforms to the description. The sofa is comfortable to sit on and the leather looks high quality.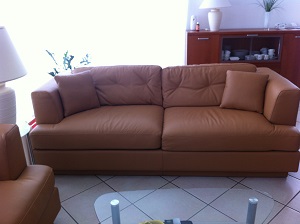 * Note: the customer purchased Elsbeth sofas (not in the site)
Pamela Southern from Columbus
Everything was fine as stated from the beginning. Clarity and helpfulness during all phases of purchase. Expensive for sure, but quality comes at a price.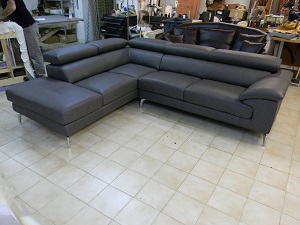 David Egoyan from Glendale -
Recently my wife and I bought the sofa Concorde here and were very pleased. Delivery was not long in coming. There is also a large assortment for every taste and color.
Thank you Jakob for the wonderful sofa!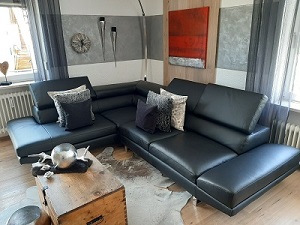 * Note: the customer purchased Concorde Corner sofas (not in the site)
Popovich Izolda from Las Vegas -
Fantastic service and product!
We are obsessed with our Princess Corner Sofa, could not recommend it more. Wwe absolutely love it.
Thank you Jacob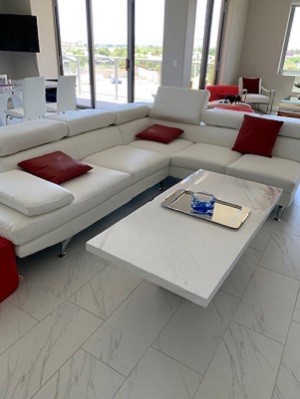 * Note: the customer purchased Princess sofas 114" x 90.5"
Thomas from Rapid City -
Hi Giacobbe: Your guys called me friday. They said will deliver sofas yesterday. I had to come back running from Tilford midnight.
Anyway.
I'm happy with the quality of sofas and the quality of leather: stitches are in beige as I ordered. I need a footstool. Will send the order and payment today.
Thank you, Thomas.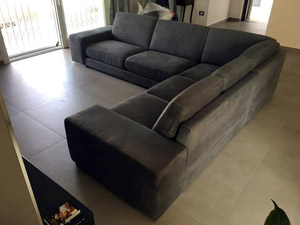 * Note: the customer purchased Roma corner suit (not in the site)
Henry from Albuquerque -
Everything OK: I'm satisfied.
Keith from Las Vegas -
Hi Jacob
My Daughter receieved sofas and paid when you met her in Wynn Resort.
Re. the feedback: I'll ask her to contact you asap.
Regards
Keith
Alex from Seattle -
You asked my feedback:
I ordered from you Domenica sofa 4 seater in Class F Leather. It arrived last week.
Everything is fine fine.
Regards, Al
Bob from Phoenix -
Hi everybody. Calia Maddalena promised delivery before New Year.
Indeed they delivered them yesterday in perfect conditions.
I like the color; it matches perfectly with my furnitures.
Bob
Clara from San Diego -
Hi Giacobbe
You are right: sofa is delivered this morning in big crates. We opened them easily. However, your guys said they will return tomorrow to move them.
Giacobbe, no problem. Tell them that we will keep crates in our garage. We will stow our old tools inside.
Sofa: absolutely marvelous. Thanks for everything. I will absolutely recommend Calia Maddalena to my friends.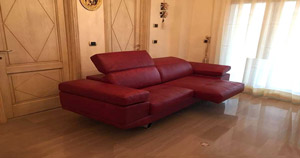 * Note: the customer purchased Residence sofa with sliding seat.
Irina Malkovich from San Fransisco -
Few months ago I've been in an Italian Sofa shop in Van Ness. Excellent but very expensive staff. In October Sasha my daughter showed me on pad Calia Maddalena site and convicted me to order my beatiful Chester corner sofa in white leather. I love it.
I suggest you guys to everybody.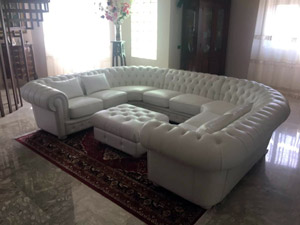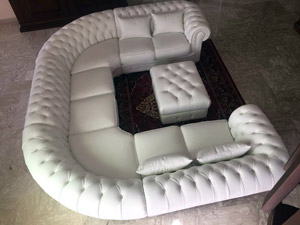 * Note: the customer purchased Chester double corner sofa. Read more...
Bert Gorman from Brooklyn -
Waited 12 weeks as described in site. Sofas came in solid wooden crasts. Delivery guys very helpful and professional. Thank you guys. Bert.
Claudia from Los Angeles - N
Amazingly on time delivery. Dolby Sofa exactly as described. Overall great first impression and will definitely recommend Calia Maddalena and order again.
Nadine Hagopian from Glendale –
Giacobbe, thank you so much for your kindness and all updates You sent while I was waiting for Your beautiful sofa… What I can say: it's huge, it's magnific, mostly it's ITALIAN!!!
Anaheet from Glendale –
Hi Giacobbe: sofa I ordered together my sister has arrived this afternoon. Color is exactly the same as sample you sent… Thank you… My husband preferred to put it in main room. We really like the design and the finishes… My sister said, her sofa will be delivered tomorrow. She's very excited.
Johson from Nashville –
Hi Giacobbe
Exactly what I wanted. Thank you… John
Kenny from New York -
The furniture arrived promptly with regular updates on its journey. Everything was packaged well and the items are beautiful. This was a present for my parents and they are thrilled.
Shirin from Brooklyn -
Sofa I bought is lovely very good quality so pleased with it. Was a little nervous of how it would be after being transported but the packaging was amazing!!! It looks fab in our lounge.
Note: we deliver sofas in solid wooden boxes.
Mahmoud from Queens –
Delivery was scheduled for Saturday: Company guys called and confirmed it for Sunday. Truck arrived 3;00 pm: delivery team completed the work in 45 minutes. Great quality, great job. We like Your Italian sofas guys.
Thank You Giacobbe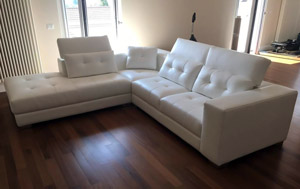 Jane from Houston -
Hi Giacobbe,
Delighted with the quality of the product and delivery. I will recommend Calia Maddalena Factory to my friends and parents. Mahmoud Al
Debbie from Elmwood -
Excellent quality, excellent design: all according to my expectations. Deb.
Ana Sanchez from Homestead -
Según lo escrito en el sitio, esperó 10 semanas. Vale la pena, porque los sofás son hermosos: cuero, comodidad, diseño, todo muy hermoso.
Joy L. from Memphis -
Nice item, arrived in time, in solid wooden box. Delivery men was really courteous. Thanks, Giacobbe.
Edward T. from Nashville -
Absolutely delighted with my recliner chair.
I was a little apprehensive about ordering online
It was delivered on time hassle free
Thank you
Kim Cheng from NJ –
Super quality, price and service.
Ben Youssef from Brooklyn –
I ordered a corner suit from Calia Maddalena on 15th of April and they told me that the order will be delivered by 20 June. I receieved my sofa today. It has been shipped in wooden boxes. Transport Company staff removed everything after delivery.
I'm satisfied completely. Thank you Giacobbe.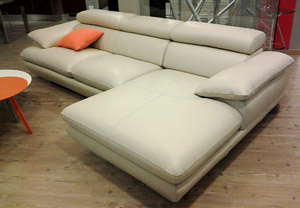 Joseph from Saint Louis –
Calia Maddalena is the BEST online Italian store I have ever purchased from. I bought an expensive corner suit from them. I asked the delivery after June since my house was under renovation.
They already sent my sofas to their deposit in NJ. Will call their shipping Company monday and organize the delivery for week-end.
Thanks Giacobbe for your assistance and availibility.
Carrasco from Haiti –
I am a regular purchaser of Calia Maddalena for years and never experienced anything bad.
The most attractive quality of Calia Maddalena is the top quality of packing they used to send items.
Customer care Service is excellent.
* Note: the customer purchased Nelson / Musica / Incanto and lastely Slalom sofas...
Steve from Illinois –
Excellent sofa Factory with good customer care service - they just make people happy. Will buy again from here!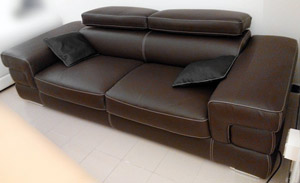 * Customer feedback for Calia Maddalena sofas...
Prakash from Burbank (CA) –
am not very comfortable for buying furniture online.. but after surfing this site.. i think i was wrong.. really Caliamaddalena provides best quality furniture.. very much satisfied with services of this Italian Factory..
* Note: the customer purchased together with Mr Bhavani Tibet sofa 3 seater. Read more...
Bhavani from Burbank (CA) –
I decided to shop on caliamaddalena.us, to buy some furniture for my home by seeing advertisement of their portal. I believe that they provide quality furniture without any damage.
I ordered 2 sofas 3 seater. They delivered in due time. Sofas came in solid wooden boxes: I asked to delivery people to keep them and use for my staff in garage. Everything ok.
* Note: the customer purchased 2 Homeland sofas. Read more...
Emine from Queens –
Hi everybody
Calia Maddalena site is perfect, and sofas are really exciting. Prices are extrenely convenients. I recommend Calia Maddalena to everybody.
* Note: the customer purchased Quantum sofa. Read more...
Ramona from El Cajon -
Gran servicio y entrega.
Obtuve lo que pagué. El servicio fue excelente. Gracias, Ramona
Tania from New York -
Great product for awesome price.
Sean from Santa Clarita LA -
I would like to recommend factory Calia Maddalena to my friends.
A wide selection in spfa that you need for your living room.
Morty from NJ -
I have bought my living room furniture from here... I recommended also to my sister and nephew, and they did the same. I would recommend this factory to anyone: thank you Calia Maddalena
* Note: Customer bought Slalom (2 sofas); her sister Rachel bought Mobydik sofa, and Maurice (nephew) Brooklyn sofa 3+2+1
Hussein from New York -
I love this Italian Company. I have basically got all of my furniture whole apartment from their site. They have the most beautiful furnitures with excellent price and a lot of choice in color and leather types.
James from Houston -
We only had to wait until our couch came from Italy. But for the price and the quality it was well worth the wait, go see what they got: www.caliamaddalena.us thanks Giacobbe
James
Daniel from Baltimora -
A great place to buy furniture at discounted prices!
Michael from St.Louis -
Had a amazing experience with Calia madalena Factory. Giacobbe took care of me on phone and he explained a lot in detail: he definitely knows what he is selling. From now on I wouldn't do anywhere else and I'll definitely recommend them to everyone. Thanks guy, You're really great!!!
Mike.
* Note: the customer purchased Houston corner sofa. Read more...
Elena from Brooklyn -
We absolutely loved everything about our experience with Calia Maddalena. Good on-line service, excellent, furniture choices, great colors and leather choice and delivery was extremely professional!
* Note: the customer purchased Homeland sofas. Read more...
Barry from Denver -
Great stuff, great Company, great and fast delivery... I will continue…
Jack from Filadelfia -
Excellent!! Friendly and professional staff always on-line to assist and not pushy. I would recommend this company (and have) to anyone. Thanks
Elaine from New York -
Calia maddalena Factory is great, furniture quality is excellent. I receieved 4 pillows free as compliment (it's fair, I spent 8K bux -Smile). Very happy, Elaine
* Note: the customer purchased Corazon corner suite. Read more...
Ertan from Long Island -
Loved my furniture. Spent almost 6k, with insurance on everything. Staff was friendly when i purchased everything. Sofas came in solid wooden box. I'm really happy with my sofas. Thank You guys! Ertan.
Garen from LA -
Calia Maddalena factory was very helpful. The owner Giacobbe and Paolo were nice and courteous! Did not have any problem with furniture: it cames in solid wooden box. I am very satisfied.
Karen from Albuquerque -
I love this company they really helped me in the time of need. I received the furniture i wanted in due time. Thanks a lot, Karen
* Note: the customer purchased Forma sofa. Read more...
Francisco from Kelowna -
This is the finished product. Your efforts are much appreciated.
Regards Frank de Freitas.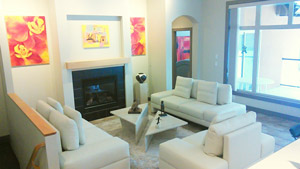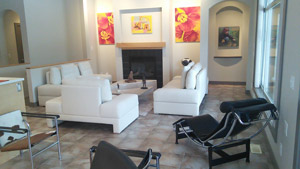 * Note: the customer purchased America sofa. Read more...
Paula from Phoenix -
I give Calia Maddalena Factroy five stars ; love my furniture great company!!😊😊
* Note: the customer purchased Arena sofa. Read more...
Tiffany from Las Vegas - December 30, 2017
I purchased my sofa and love seat mid-october. They were delivered yesterday, and the delivery team was fantastic as well. Thanks Giacobbe
Pablo from San Diego - December 23, 2017
El personal es amable y servicial. Hice que mi experiencia de compra fuera genial. Sin duda será ir de compras allí de nuevo.
Sharon from LA, December 21, 2017
Quality Furniture at a great low price. Despite it came from Italy, i only waited 12 weeks. I like my sofa.
Paul from Texas – October 30, 2017
Here is my sincer feedback: sofa is excellent, comfortable and hudge We are 6 in family. Everybody likes it.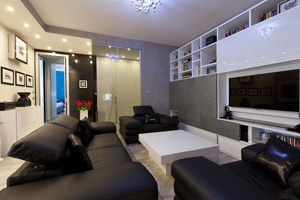 * Note: the customer purchased Mobydick sofa suite. Read more...
Sean from LA – October 18, 2017
I bought my sofa in August. They delivered last week. Everything was well organized. I recommend Calia Maddalena to everybody wiìshing to buy an Italian sofa.
Phuong from Washington – October 22, 2017
First I ordered Domenica sofa, and in follow changed to Mobydik. Delivery was in time, and delivery guys very helpful. Thank you.
Qiang from LA – October 12, 2017
Good transaction, fast delivery. Everything ok.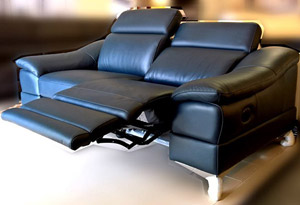 Manuela from San Diego – September 30, 2017
Para testar, comprei o modelo Corazon para o meu escritório em La Jolia... Eles entregaram em 12 semanas... A sala de estar estava muito bem protegida...
A fábrica de Calia Maddalena está muito bem organizada. Eles sabem o que fazem... Eles sempre me atualizaram até que o sofá fosse enviado... Parabéns...
Madison Solid Sofa Ltd. from Montreal – September 28, 2017
Hi guys. Thanks for all Your help to reach my sofa in 8 weeks. Our Chinese customer is very happy with the quality and the finish... This was a first experience. I promise that, we will order several sofas from Your factory...
* Note: the customer actually ordered 4 more sofas.
Ricky from Boston – September 28, 2017
This is the first time that I receieve a sofa from Italy. Calia Maddalena is a well organized factory. They replied quickley to all my questions, and shipped sofa in due delay. Thank you guys. Richard.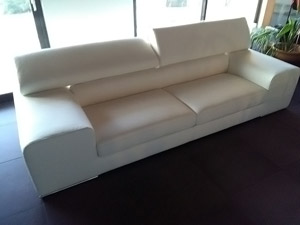 * Note: the customer purchased Whynot sofa. Read more...
Silvia from Philadelphia – September 15, 2017
Ho acquistato mio salotto da Italia: it's absolutely beautiful. Amo mio divano.
Mary from New York – September 10, 2017
I ordered Simona sofa.
Received it in 12 weeks.
Everything ok.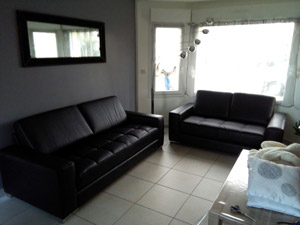 * Note: the customer purchased Simona sofa. Read more...
Ertan from Sunnyside – August 30, 2017
Hi everybody.
I ordered on-line and paid with PayPal… Sofa came in solid cartoon box. Inside it was also packed with hardplastic cover + airball cover + cartoon on corners… No damage, no scratch: delivery guys, absolutely professional, they moved my old sofa with a little cost… Thank you guys, Ertan.
Mc Donald from Hawai – August 14, 2017
Hello,
I received our sofa Corazon and it is beautiful! Only one question… I received only 10 legs but the sofa has holes for 11. I managed to set it up by bridging one leg between the two halves but I think it would be stronger with the 11th leg. Am I mistaken?
Thanks!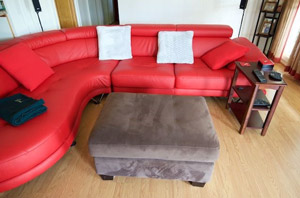 * Note: the customer ordered Corazon leather sofa. Read more...
Philippe from Lafayette – August 5, 2017
Giacobbe,
Thanks for excellent service and beautiful sofas. They are definitely better than pictures. I will definitely recommend your factory.
Phil
Thorn from Edmonton, Canada – July 23, 2017
Hi Giacobbe
Sofas arrived thursday: they came in solid cartoon box, mounted on palletts. Congratulations, they are perfect. We like them. Regards, Thorn.
Manuela from Escondido – July 19, 2017
Sofás llegaron ayer. Excelente calidad y diseño. Gracias
Ali from New York – July 8, 2017
Good product, good packing. Everything ok.
* Note: the customer ordered Melinda leather sofa. Read more...
Catherine from Burbank – June 22, 2017
We receieved our beautifull sofa yesterday. We like the color and the style. Delivery guys was very professional. After the unpacking, they removed all the plastic, the cartoon box and wood basement.
Thanks for all, Kate
Vasco from Brooklyn – April 24, 2017
Il divano mi piace molto. Grazie Calia Maddalena. Ordinerò a breve un seciondo divano per il mio Ufficio.
* Note: the customer ordered Boston leather sofa. Read more...
Emily from Boston – April 19, 2017
I ordered Donna sofa suit in February: I received it today. It's really comfortable and workmanship is excellent.
Ivana from Los Angeles – April 13, 2017
When I ordered my beautifull Corazon sofa, Giacobbe told me that would deliveri in 12 weeks.However , sofa arrived in 8 weeks. Thank You guys.
Robert from Portland – April 7, 2017
Excellent product, excellent service.
* Note: the customer bought Angela leather sofa. Read more...
Nicole from Great Falls (Montana) – March 31, 2017
I purchased Domenica corner sofa suit in leather grey. They delivered I due time. I like the comfort and the quality. I recommend Calia Maddalena to all.
Manesh from Glendale – March 29, 2017
I rodered from CALIA Maddalena 2 Lord armchairs. I'm really happy with my purchase: quality is excellent, and delivery was fast.
Neeraj Kumar from Brooklyn – March 17, 2017
Everything ok. Thak You. Neeraj.
Michele from New York – March 16, 2017
Hi Giacobbe: I was looking for an Italian leather sofa since months. I found it in your beautiful site. I like the style and the leather quality. Grazie, Michael.
* Note: the customer bought Dolby 2 seater sofa. Read more...
Sara from Phoenix – February 26, 2017
Hi Giacobbe.
I'm really happy with my Lolita Sofa. Delivery was in time. Thank you for all.
Carmen from Las Vegas – February 12, 2017
I ordered from Calia Maddalena, Back to Black sofa: they customized it exactly as I requested. Thank you guys. Carmen.
Kenny from NY – February 4, 2017
This is the second leather furniture I have bought from Calia Maddalena . They are always very professional and helpful. staff always know what they are talking about and they are very organised.
Not had any problems and would definitely recommend them.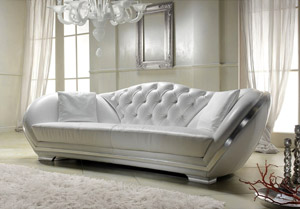 * Note: the customer purchased a custom made sofa. Read more...
Dan from Kansas City – January 19, 2017
Hi everybody !!!
Those guys are really wonderful. They maked my custom sized sofa very quickly and shipped in 3 weeks. I receieved all in 8 weeks. Unbelievable! Daniel.
Victor from NY – January 11, 2017
Best service ever!
Ordering was easy. Polite people at the end of the phone that u can understand. My leather sofa came within the time they said and great quality goods at low prices! Will be shopping here again!
Michelle from Montréal – January 5, 2017
Excellent!
I am very happy with the service, yes
I would recommend to my friends.
* Note: the customer purchased Mobydick sofa. Read more...
Franco from Las Vegas – January 4, 2017
So far so good, choice easy, website easy to navigate, regular delivery than most competitors.
* Note: the customer purchased Arena sofa. Read more...
Marina from San Diego – December 26, 2016
Sofas were easy to see on line, they arrived very well packed in solid cartoon boxes, mounted on pallets. Lovely quality and would certainly use you again for another sofa.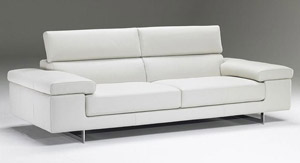 * Note: the customer purchased a custom made sofa. Read more...
Tony from Filadelfia – December 16, 2016
Absolutely brilliant. Their service has been 1st class. Did everything they said they would, quick delivery, very reasonable prices and great quality products. I recommend. Thank You guys!
Vicky from LA – December 08, 2016
Excellent everything delivered on time, no problems would recommend.
* Note: the customer purchased Amanda sofa. Read more...
Ana from Houston – December 01, 2016
I was looking for a double corner sofa suit - found just what I wanted at a great price. All OK, with my ARAMIS sofa.
* Note: the customer ordered custom made Aramis sofa.
Robert from Miami – December 01, 2016
Great product, great price, great service. Will definitely use you again.
Chang from Washington DC – November 28, 2016
Prompt delivery, excellent customer service.
Would definitely recommend.
* Note: the customer purchased Forma sofa. Read more...
Lilly from Brooklyn – November 16, 2016
I purchased a full budget suite from Calia Maddalena. I was very pleased with the quality for the price. I will definitely be using again.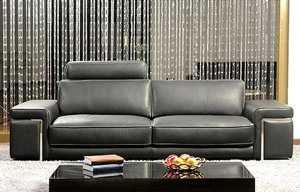 * Note: the customer purchased Boston sofa. Read more...
Mitzy from New-York – October 20, 2016
Fab service....good advice. Bought what I was advised and my new leather sofa is so amazing. Thank you so much.
* Note: the customer purchased Domenica sofa. Read more...
Maddy from Brooklyn – October 19, 2016
CALIA Maddalena , great customer care and service easy website to get around and great prices to match! Even answer the phones on a Sunday!
Sean from Toronto – October 08, 2016
We called Factory in Italy and ordered over the web-site. Factory owner on phone very polite and knowledgable. Talked through process… Would recommend to anyone. Excellent products and services.
* Note: the customer purchased Angela 3 seater leather sofa. Read more...
Jean from Ottawa – October 07, 2016
I was having a little trouble ordering a large quantity of sofas online, so I opted to speak to someone in their factory in Italy; they were very helpful. Also rang me immediately to go through everything until I was happy to proceed to payment. 1st class service, I will definitely be returning to purchase my next leather bed from Calia Maddalena... Thank You Jeanny.
Musty from LA – September 29, 2016
Easy to use website: found what I needed quickly.
* Note: the customer purchased Donna sofa. Read more...
Gilda from San Jose – September 22, 2016
Excellent & knowledgable service :The owner Giacobbe was very helpful and his product knowledge was excellent. I recommend to everybody wishing to buy an Italian leather sofa.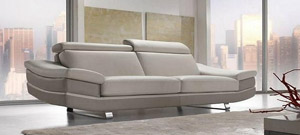 * Note: the customer purchased a custom made sofa. Read more...
Jacob from Washington – September 14, 2016
Very good web-site, excellent sofas, affordable prices. Friendly staff and good value for money. Happy customer.
Perry G. from Denver - September 12, 2016
Would recommend to anyone looking for nice leather suite avery good price. Friendly and efficient staff dealt with my order over the phone and delivery was prompt. The items arrived extremely well packaged in perfect condition. I am very pleased with my purchase and would use them again.
Thank You guys, Perry
Edward from Salem - September 5, 2016
I ordered my furniture through site, so only had pictures and brief description to go on so was a bit sceptical.
I received confirmation from the company the next day followed by a phone call regarding the delivery date and giving me more of a description on the leather sofa suit. I then received updates until the furniture was delivered. The couriers called me before arrving and everything was excellent .
* Note: the customer purchased Honda sofa suit. Read more...
Maurice from Miami - August 30, 2016
NICE COMPANY TO TO DEAL WITH. FAST AND RELIABLE SERVICE. QUALITY ITEMS
Keith J, from Dallas - August 25, 2016
we are very pleased with both purchase and polite, professional service.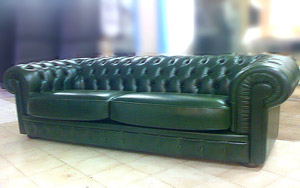 * read more about Chesterfield style
Vincent from New York City - August 25, 2016
Excellent value for money 100 times better than I ever expected. Would advise anyone who was unsure to go for it.
Thanks guys for everything, Vincent
George from Houston - August 19, 2016
Excellent service. from everyone: came on time. unpacked. driver's very helpfull. please with order.
all in all excellent service.
Francesca from Brooklyn - August 14, 2016
Hi everybody,
I bought Princess corner sofa. It was perfect. The delivery men were superb and delivered it all the way onto the room. Very pleased.
Thanks CALIA Maddalena, thanks Giacobbe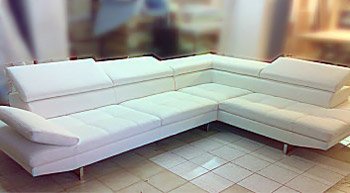 * read more about Princess style
Pat from Santa Clarita - August 10, 2016
Excellent quality chairs for reasonable price: Red leather Copperfield sofa look lovely and are very comfortable.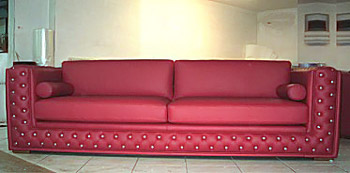 * read more about Copperfield style
Emmery from Las Vegas - August 4, 2016
Service was very good - delivery men were especially helpful and careful when moving our old furniture.
Ralf from Miami – August 1, 2016
Very good service: promises all fulfilled with regard to timing, quality, workmanship. Sofas lovel. Would recommend them and would buy again.
Thank you, Ralf.
* Note: the customer bought Slalom sofa
Song from New Jersey – July 22, 2016
We had excellent service from start to finish. I would recommend... Delivery men was excellent.
Kelly D. from Brooklyn – July 17, 2016
Very pleased with the quality and the settees looks fantastic.
Youssef from LA
Very good quality product and first class delivery.
Lola from San Jose – July 10, 2016
Good quality, quick service... Sofas arrived in solid cartoon box. Furniture inside was protected with double plastic wrapping.
Sandeep from LA – July 2, 2016
Excellent service and sofas arrived earlier than expected.
* Note: the customer bought Lady sofa
Elena from New York – June 30, 2016
Excellent service - it was so easy and trouble free.
Morgan from St.Louis – June 24, 2016
Sofas very good and the workmanship excellent. Good value.
Diamond from Pittsburgh – June 20, 2016
Our Sofas and chairs look great! They are fresh, cheerful and smart. Would happily recommend Your Factory! Pleasant to deal with, kept to time.
Thank you, Giacobbe.
Marco from San Fransisco – June 18, 2016
Cercavo un buon divano Italiano: l'ho trovato sul Vs sito. Sono molto contento. Mi piace molto il modello e la pelle.
* Note: the customer bought Puglia sofa
Fred from Passaic NJ - June 10, 2016
Greatn furniture, good workmanship happy customer.
Sally from Detroit – May 31, 2016
I was very pleased with the rapid response to my enquiry and to the quick fulfilment of my order.
Delivery has been done very fast, and product is excellent.
* Note: the customer bought Nirvana sofa
Willy from Columbia - May 25, 2016
Absolutely excellent service from start to finish. I couldn't be more delighted with the product.
Thank You Giacobbe.
Afaf from New York - May 20, 2016
CALIA Maddalena stuff were very efficient. They kept in touch with throughout, and kept me fully informed.
Gopali from New York - May 16, 2016
Furniture with very good finish and the delivery service very good.
Thanks for all, Gopali
Gina from LA - May 10, 2016

Fast, efficient, skilled, pleasant, helpful.
* Note: the customer bought Santa sofa
Donald from Sante Clarita – April 30, 2016
From my first enquiry to receipt and fitting of the Venice sofas, was a very good experience.
Thank you guys, Don
Monica from San Diego – April 30, 2016
All sofas are excellent and the finish top quality.
* Note: the customer bought Homeland sofa
Oscar K. from Los Angeles - April 25, 2016
I recently bought the ANTHEA Black Leather Sofa Suite 3+2 Seater and Brigitte armchair with turnround basement: have to say the sofas are excellent for the price I paid. The delivery (I went for standard) came on time, you get a text in the morning which states the time slot of your delivery and a call around 15 to 20 mins before delivery.
Would certainly recommend furniture choice and the sofas I purchased. Thank You Giacobbe...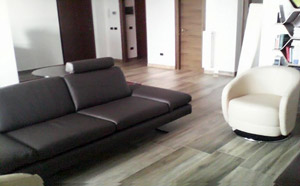 Nelson Z. from Tallahassee - April 23, 2016
After being messed about by another company for a few weeks, we decided to try Calia Maddalena. We ordered a leaving room sofa and chair. They arranged a date with us on the phone, and true to there word it arrived on time, something you don't here of very often. I would highly recommend the company.
Valentina S. from New Orleans - April 20, 2016
Spent a long time finding the right leaving furniture for our house and family requirements,but found exactly what I wanted with Calia Maddalena… I'm happy with my purchase.
Thank you, Vale
Gorman E. from Dallas - April 17, 2016
From the minute I went on the website od Calia Maddalena, to the date it was delivered brilliant!
First the choice was astounding and when I decided which one I wanted.the ordering was brilliant. Delivered on date arranged by two men who were polite, friendly, and carried it into my leaving room. I will use factory Calia Maddalena again. Not only choice but really good quality too.
Thank you!
Eddy
Jerry V. Marshall from Midland - April 12, 2016
Received a professional quick and efficient service from Calia Maddalena.
Placed order via the web page contacted company before purchase to ask question re product replied immediately and therefore placed order.
The sofas are exactly what we wanted and are now in use and being enjoyed.
I would use this company again, and would not hesitate to recommend.
Very Good experience all round.
Thank You.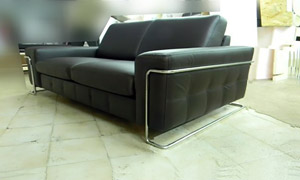 * Note: the customer ordered 2 Stargate sofas. Read more about Stargate style
Rachel H. from Memphis - April 9, 2016
I hate buying furniture online but there are so few vendors now that its a necessity.
I am however delighted with the quality and look of this sofa set.
The chair and the sofa are comfortable and looks great.
I'll now be looking at other sofas Calia Maddalena have.
John Buckley from Miami - March 28, 2016
I hesitantly ordered Princess corner sofa from Calia Maddalena, a little wary of buying from an on-line dealer. I need not have worried. Delivery was perfect, and I was kept informed when it would arrive. The furniture is superb quality, exactly as described! I am happy with everything about the transaction -- great price, great sofa, great and very efficient, friendly service. Thanks Giacobbe.
I originally ordered a 3 seater and a two seater Slalom sofa for my lunge. I wanted an armchair too but they were not available (fortunately) as when I tried the 2 seater in the space for an armchair it fitted the space perfectly. I also found that where the 2 seater was originally destined to go I could fit in another 3 seater, so I went online and ordered another. Really pleased with them and they arrived in due time. Delivery guys were very helpful.
Christina Fong from Manhattan - March 21, 2016
Delivery was on time… 2 very good delivery men who placed Princess corner suit
In my room of choice, furniture was assembled quite easily following instructions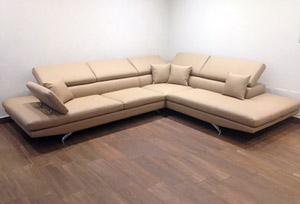 * read more about Princess style
Leonard G. from Columbia - March 17, 2016
Hi Giacobbe
I just love my new Nicola sofa and chair. It is a perfect match with the wall unit. Furnitures was delivered on time, and in perfect condition. Would recommend this company to anyone and will definitely use them again. Thank you Calia Maddalena!
Brooke G. from St.Louis - March 12, 2016
We are very pleased with the service and our new purchase
Thank you very much
Brooke
Lemny K. from Houston - March 6, 2016
I ordered 2 Infinity corner suits for myself and my mum and was informed throughout the whole process.
Delivery on time and wrapped to a high standard.
Thank you Calia Maddalena
Jim Woo Yang from Brooklyn - February 26, 2016
The company were very helpful when I called to order and I discussed the colour choice for the Manchester 3 and 2 seater sofas with them. I am really pleased with what I bought.
Jim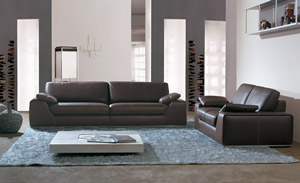 Jane T. Booker from Greensboro - February 18 , 2016
Hi Giacobbe
Copperfield Sofa and loveseat were good quality and looks elegant. The price is affordable.I'm very pleased that my very good friend recommended Calia Maddalena.
Thank You.
Jane
Assan H. from New York - February 12, 2016
Excellent service very pleased with goods.
Kim Jay Wong from Los Angeles - February 11, 2016
Good factory, and excellent detail on website. Delivered as promised (texted previous evening giving time slot). Very good quality dining table and chairs. Would strongly recommend CALIA Maddalena!!!
Angie C. from LA - February 8, 2016
Hi Giacobbe
We are really pleased with our Concorde suite.
Delivered on time. Delivery men were very good. Would recommend furniture choice to any one.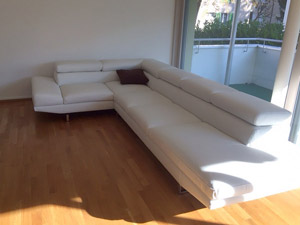 Charlie D. Fox from Richmond - February 4, 2016
I bought a 2 seater and a 3 seater Venice leather sofas and am very pleased with them. They were deliverd on time and i would recomend them to anyone.
Hossein A. from Jersey - January 31, 2016
I purchased 3 seater Homeland sofa from CALIA Maddalena.
The level of customer service was excellent. The girls who answered my phone enquiry a were very friendly and helpful. Delivery was easy to organize and arrived when they said they would. Couldn't fault it. Would definitely recommend; Hossein
H. Wilder - January 25, 2016
We put a corner leather sofa Casablanca pearl color in the living room. After lunch or dinner at a table with coffee-tea we move on the sofa and put everything on a small coffee table. This sofa has ideal comfort. Now we are eyeing another couch to put in front of the fireplace.
S. Weasley - January 19, 2016
We made an order: a leather suite with a sofa and two armchairs. Convenient, is not the word, it's perfect. We are recline in their armchairs even longer than on the couch. Minimum Care - you wipe the dust by microfiber cloth and no worries. By the way, our model Nelson is remarkable that under it is free access to the floor (vacuum cleaner passes). When a color is selected, a long time could not decide between a cream and light brown, but my husband chose a light brown... willful decision.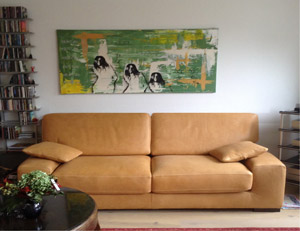 M. Daltone - January 14, 2016
One of the best companies for the production of furniture made of genuine leather. Very satisfied with the sofa, it is so easy to use, and has a modern design, so I'm going to do here is one more order. High-quality furniture, convenient and practical.
O. Panageros - January 10, 2016
I'm ready to live on our new leather sofa! All day long! I have injury legs and spine problems. But this sofa as if specially made for me, I don't have to underlay nothing under my back. Headrests are regulated! It is very nice to touch to upholstery. The color is black, suitable for our interior. As soon as he got in, and did not remember about anything, so I am good there!
C. Hugestone - December 23, 2015
I really liked the sofa, it is super! Convenient, made perfectly, I was completely satisfied. Materials - the best. Thank you. I am pleased!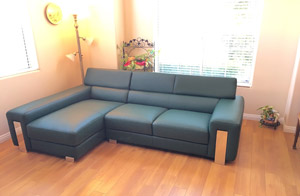 B. Laswell - December 17, 2015
We ordered the living room sofa Manhattan ivory color. We love lying around watching television, sometimes even sleep. Kids have drawn on it well, pens and markers, but these tracks easily removed. I'm going to order one more sofa for other room, also of light colored leather.
D. Lightons - December 16, 2015
Recently I purchased a corner sofa Roma Senior, of genuine leather, were very pleased with the purchase. To look at it and sit on it - great fun, quality is at the highest level. Implementation is great, all done just perfectly. This elite Italian furniture. Buy and you will not regret it!
W. Kingman - December 12, 2015
Hello. I want to say thank you so much "Calia Maddalena". I bought the suite Nerone with upholstery of chocolate color. My family is happy: a beautiful, soft and comfortable! All guests note not only the beauty, but also comfort. Thank you for the beautiful decoration of my apartment.
R. Neville - December 7, 2015
Recently I bought a corner sofa "King". We ordered through the web site. Very pleased! The interior looks much better than in the photos. When looking for a sofa, they could not find one which would have been convenient both sit and lie down. Probably "King" one of the few that fits the bill. Already more than a month, as the sofa in the exploitation of, and no complaints. Easily wiped if soiled children, armrests and headrests can be easily adjusted. I recommend to those who have a living square - looks wonderful! Thank Calia Maddalena!
N. J. Goward - December 1, 2015
When choosing a shop to buy leather furniture casually come across an Italian site with low prices. I was very pleased! I ordered a sofa "Houston", with leather band "Buffalo". Everything turned out just fine. Everybody happy, especially the outer leather view, it coincides with what is shown on the website. Special thanks to the manager, I was in the selection process is often called and harassed them with questions and always received professional and accurate answers and tips!
A. Tomago - November 27, 2015
We ordered a sofa Duplex. Retro design sofas really liked searched for him for a long time, the factory outlet stores sellers for some reason, said that this model is no longer produced ... But found their couch at 'Calia Maddalena'. The order was made in a specified period of time, quality and without increasing the price. Goods brought on the appointed day. Sofa is very beautiful, it fits perfectly into the interior of a modern living room, easy to care for. On it you feel so comfortable.
C. Simmons - November 22, 2015
We ordered two sofas of high quality leather, and we have no spots. For nearly six months, we hang out for them constantly, and even sleep. Dogs live there permanently, sleep, play with toys. Sofas look like we just bought them. Every two weeks, wipe them with special wipes for leather goods, like cleaner-humidifier. And yet - the skin can be of excellent quality, but for different functions: one for beauty - little used, one for everyday use. Before you buy - consult the dealer or manager.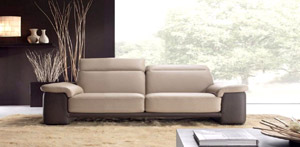 M. Blake - November 19, 2015
We are very satisfied, thank you!
Regarding most of the sofa, I can say that I have a dog and a cat, the cat jumped a few times on the couch, no trace, but I was not allow it, and it does not fit there anymore. Dog sleeps there sometimes, no scratches leaves. It is very easy to use, leather is soft and sitting and lying are very convenient. For the sofa upholstered in fabric that we used to be, I always bought a cape, it did very well kept, but it torment permanently erased, and then again to wear. No such problem with a leather sofa!
G. Hunt - November 15, 2015
We booked a corner leather sofa for home, milky, a few months ago. So far, everything is fine, any speck quietly wiped with a cloth. Even as the ink stain has washed nail polish remover. In winter it is not cold, but even in winter we heat the house, the body does not stick in the summer (air conditioning, and do not sweat too much). It is very easy to remove dust, and wiped everything. Would textiles, dust all be absorbed. Honestly, I did not want leather, but my husband really wanted him, persuaded, took, everyone is happy.
S. Rowell - November 10, 2015
I was looking for a new not expensive couch for my new flat. Just for the first time I'll live there. However, I didn't want the cheapest one, as it could fall apart very quickly. I am not so rich to buy cheap sofas. At the website of Calia Maddalena I ordered a leather couch from the sale with a discount. It was delivered in time, as they promised. Nobody was heard to complain about the quality. I also won't. The quality is great. It's really pleasant both to look at this coach and to touch it, also it's very comfortable to sleep on it. I am very satisfied with my choice.
For sure, I'll recommend it to my friends.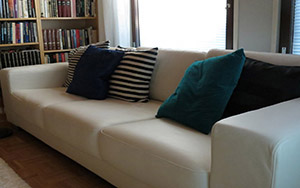 * read more about Volkan style
C. Guld - November 2, 2015
Thank you for your job! Thanks for a new couch! I appreciate Calia Maddalena company's care and service. The couch was delivered, brought up to my flat and put together. The delivery stuff attentively listened and answered all my questions, showed how to take care about the leather material and informed me about the company's guarantee policy. The service is excellent. I am a single woman, and was afraid how I'll move this sofa across my flat. The guys helped me, they put the sofa to the place I pointed. The sofa perfectly matches the interior of my appartments.
A. Abrahams - October 30, 2015
My husband and I ordered a couch from this factory a year ago. We are very satisfied with the result. That's why, when we decided to order a new corner sofa, we didn't wonder where to go. We ordered… The result is also perfect. The sofa is of a very high quality. I recommend this factory to everyone!
Thank you very much!


* read more about Molly style
J.J. Simmons - October 26, 2015
I have already bought the third sofa from this company. The first two serve and please us. They are solid, beautiful and comfortable. That is why we did not wonder where to buy two more sofas. I liked two types the America and Domenica. I was amazed, how quickly the company develops. They do not stand still; they perfect and improve themselves in the modern direction.
Thank you very much Giacobbe!!!
B. Hunter - October 22, 2015
We were searching sofas in the Internet, trying to find something special, and luckily saw "Calia Maddalena" company's website. We liked their sofas at once. When we came to the shop we weren't disappointed. Sometimes the picture is beautiful, but the real couch is not at all.
I should admit that we were looking for a budget couch. However, when my husband learned about all possibilities of these sofas, we ordered a full set. I also appreciate the professionalism and no intrusiveness of the manages, who helped us to choose the design of the couch and the type of the leather – as we have a small child. They also treated us with understanding, when we decided to change some details after signing the contract.
Yesterday we finally got the couch! We are happy, the quality is of a very high level! The delivery stuff showed how the mechanisms work, and took all package away. We are very satisfied that we connected "Calia Maddalena". Good luck! May the success attend you!
P. E. Poland - October 16, 2015
We wanted something bright and stylish. These standard and calm colors were really killing me. By chance, I've found cool lounge furniture from Italian factory Calia Maddalena. A great choice of bright, not dull colors, modern design, headrests and a longue! Wow! This is exactly what I was dreaming about. Fresh and stylish design. I have been choosing the color and the set for a long time. Now I have a cool and unique couch, nobody has the same. I am very pleased, thanks for making my dream true.
L. Divertida - October 5, 2015
I was high time to change the old couch, which was already stagger and shabby. Certainly, we were looking for it in the shops and browsing in the Internet, asking advice from our friends, reading comments about couches and furniture factories, because we were choosing for ourselves and for a long time. We were choosing with our eyes open. We knew what we wanted. And when we found Calia Maddalena couches it turned out that we knew, but not everything. Their couches have a lot of additions and options. We were impressed by the modern design and functionality. We read the comments about these couches and we didn't find any negative ones. So we ordered and the couch was delivered. Now we are very happy with our choice.
Thank you guys!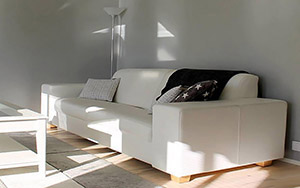 D. Tighe - October 4, 2015
I didn't have any problems with making decision what couch to choose. My friend has a big Italian sofa. You've always envied him. The sofa is cool. Therefore, when I decided to buy a new sofa, I knew where to go to get a stylish and multifunctional couch. I am quite tall. That is why, I ordered a corner sofa with a longue. Now I relish, I quite often sleep on this sofa. It is very comfortable.
S. Fischer - September 29, 2015
Thanks to all stuff of this factory for such a gorgeous result. The sales department manages helped me to choose the best size of the sofa to fit our small flat. This sofa also has orthopedic spring box. I'd like particularly say thank you for excellent leather quality. We have been using the sofas for about a month and feel ourselves very cozy. It's comfortable to relax and to watch television like on a chaise longue. I am also grateful to the delivery service. They not only quickly delivered, put together and explained how to use the sofas, but also helped us to take the old couch out from the house. Thank you, thank you a lot! My relatives and friends also plan to change their old sofas to new ones from Calia Maddalena.
L. Workman - September 24, 2015
Thank you for an excellent couch! The order was perfectly carried out. The service is of the highest level. I am completely satisfied. I'd like to stress, that I've never heard any negative feedback about your furniture factory and couches! Now I recommend everybody Calia Maddalena. This is furniture with an excellent reputation!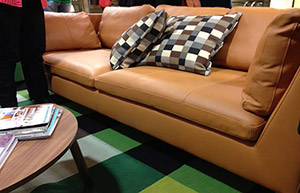 G. Paulson - September 19, 2015
Good afternoon everyone! I'd like to express gratitude in my feedback. Italian leather couches are simply great! I recommend! I ordered a modern couch Slalom with an individual set and many additional functional possibilities. That is what I really need! Thank you for you work and attentive attitude towards my order!
A. Meltsner - September 11, 2015
I am very scrupulous about the choice of the furniture for my interior. That is why it was not easy for me to choose a new sofa. I have been searching in the Internet, going to different shops, discussing with my friends. Moreover, I was surprised, when I saw the furniture from Calia Maddalena factory. I have understood at once, that modern and multifunctional brand sofas are just the thing, which I have been searching for such a long period. Thanks to the company and its stuff. I have satisfied all my wishes. Now all my guests admire my new luxurious sofa. I have made the right choice – modern Italian sofas! I recommend!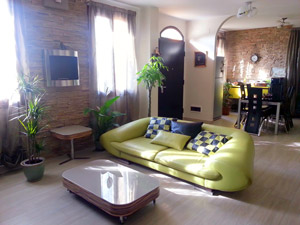 J. Monroe - September 9, 2015
My friends and my sister recommended me to contact Calia Maddalena. I even did not look at the other couches. In my opinion: Italian sofas present the best correlation of all qualities. I like the price, the quality, the design, and the multifunctionality. Thank you!
I. Flirzan - September 2, 2015
I have bought soft furniture from Calia Maddalena for the second time, as their quality I knew personally. The first couch serves me the third year running. I always recommend this Italian furniture of a very high quality with relish. It has been tried for years. I would also like to mark the progress of the company. Everything develops and improves. May you flourish and be successful.
S. Hidson - August 28, 2015
I bought a sofa a year ago. I am very satisfied. The quality is excellent. It is very convenient in use. Thanks a lot!
D. Schmitz - August 23, 2015
I was looking for a leather saloon consisting of two sofas. Both the design and the size are quite specific. It was really difficult to find something ready-made. My friend recommended Calia Maddalena. The variant, which I planned, after scrupulous measurements was put aside, because it simply did not fit the place. Some other variant were suggested. It seems that there is nothing impossible for this company; they have a great choice of adjustable couches. The material of the clothing was selected taking into account the design and the fact that we have children and we wanted to buy a cat in the nearest future. In three months, the couches took their place in our house. The service is on the highest level. I know what I say. The price… Honest price. I am impartial, when you know how much everything cost, you cannot but agree with the price. I wish the company prosperity and good luck!
J. Shepard - August 17, 2015
We were looking forward our settee and finally we got it. Excellent quality, perfect design, coziness, everything you need to feel comfortable. Thank you very much!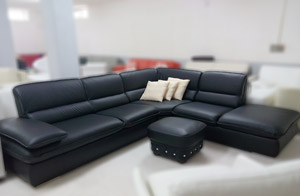 * read more about Santamaria style
L. Plain - August 9, 2015
Yahooooo! My long-awaited sofa have been delivered. I am delighted! The settee is super! And I was also glad that it was delivered a week earlier)))) Many thanks to Giacobbe!!! I wish you to have more customers that are grateful! Prosperity! And health!)))
T. Bennett - August 4, 2015
I want to express enormous gratitude to Calia Maddalena for their high professionalism, caring and kind attitude to their customers. The company's manager, being aware of all technological peculiarities, helped me to choose a perfect variant of a corner sofa, recommended me interesting options, sent me to my e-mail different sets' combinations. As a result, I found a perfect variant! You can rarely come across such charming, sociable, clever and responsible managers. Thanks to the top management of the company, I wish you good luck and be prosperous.
JB Chandler - July 27, 2015
We express gratitude to Calia Maddalena for their professional approach to their job. They explained everything about leather couches in details, helped us with the choice of the color and type of the leather. We would like to see more such professionals at the market. We recommend!
Z. Delger - July 25, 2015
Finally, we got our new Italian leather couch. The emotions can't be put into words. We got everything we wanted from soft furniture: comfort, style, multifunctionality. It is simply super! Many thanks to "Calia Maddalena" factory from our whole family. Thank you for the first class furniture.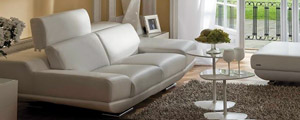 I. Mikhailov - July 16, 2015
I ordered a big sofa for my sitting room. I also needed to find couch for my granny's room and for a guest room. These sofas were to be of a small size. I could hardly formulate what I wanted concerning functions, size and color. I had got a design project of my whole house. The managers explained, what functions and what design I needed, and quickly helped me to find the right color. Thus I bought three sofas at once!!! Thanks a lot for their patience, attention and PROFESIONALLISM!
P. Regie - July 12, 2015
We are absolutely glad and amazed! We were searching an Italian leather sofa in the Net. I visited the website of Calia Maddalena. We liked one corner sofa at once. We read about its options and came to the conclusion, that it was really cool! The price was ordinary, not expensive for such a thing. We immediately ordered the one, which we liked. Thanks to the managers for the consultation and advice, and thanks to the factory for designing and putting to life cool technologies!
C. Clark - July 8, 2015
Many thanks to Giacobbe! Only professionals can so easily and quickly find a perfect color, quality and design of the cloths. One important factor worth mentioning. It's their honesty, which can be rarely found among people of this profession. While selecting the type of leather, they didn't try to sell the most expensive one, but just asked me, how I see my settee? We hit the spot! Thanks once more.
R. Hicks - July 3, 2015
I decided to change my old furniture to a cozy leather couch and started to look through different variants in the Internet. The models provided by Calia Maddalena interested me at once. I left a request. The consulting manager explained everything in details, showed the cloths examples, helped to choose the type of the couch and the best colors. The order was ready. They called me from the factory a day before the date we discussed. The delivery stuff put the sofa together in 15 minutes, not more. I'd like to say that the purchase surpassed all my expectations. Thanks a lot for the consultation and you help in choosing the couch.
M. Kaelin - July 1, 2015
I have already bought the second sofa from Calia Maddalena factory. The first sofa still serves me. The mechanisms work perfectly. The best thing is that it does not creak as cheap couches do. That is why I did not hesitate where to buy the second sofa. I address this company immediately. The couches have changed. They have become more stylish. A lot of new options and designs appeared. The company is constantly developing and improving. All the best! The feedback about the factory is excellent! Thanks for the couch!
C. Villa - June 28, 2015
We have been searching for an appropriate couch for a long time. Now we seem to have found it. Unique and beautiful sofas are reasonably planned and constructed. We ordered the model, which we liked. Now we hope that when we receive our order, we will not be disappointed with its quality, as the examples on the website look quite decent. Special thanks are for Giacobbe for his attentive and caring attitude towards the customers and his high professionalism. The fact that we have chosen the necessary type and the design of the sofa is his merit. Thank you!
P. Barans - June 24, 2015
Finally, our furniture have been delivered. It is gorgeous. The leather suite for our living room looks amazing; it is of a very high quality. We had to wait, but the sofa is worth waiting. Thanks to the factory a lot!
M. Martinovic - June 20, 2015
I like this Italian factory very much. All soft furniture in our flat is from Calia Maddalena. In addition, we have never regretted about our choice. We wish good luck and prosperity to this factory!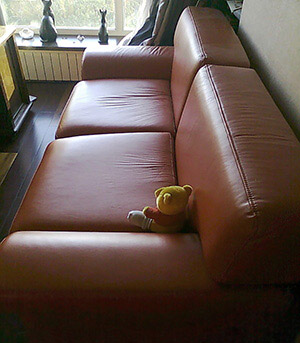 N. Avagara - June 15, 2015
I ordered the Puglia sofa. I liked the service very much, as I received detailed consultation while choosing the cloth. The delivery is free and very quick. I recommend this company to everyone. If we need one more sofa, we will order it from this company. We are very grateful to the company for their work. Thank you!
A. Deleon - June 11, 2015
Recently we have ordered sofa "Oscar Senior" from Calia Maddalena. The variety of the couches and prices came as a pleasant surprise to us. We liked the service. I'd like to express a sincere gratitude to the stuff for their caring attitude towards their customers.
D. Lloyd - June 8, 2015
We ordered a sofa. It was delivered even 2 days earlier. The delivery and the assembling are free of charge. As an upholstery, we ordered Full Aniline Vintage Leather of the highest category. It looks really nice, and it's very pleasant to touch it. The sofa is very large and comfortable. All our family is satisfied. The sofa stands in the sitting room; we watch TV and chat, sitting on it. Judging from the inner material, we can say that this furniture is of premium class. We have been using the sofa for 2 month, and we cannot complain, as we have only positive impressions. We hope to feel like this many years running.
S. Gallant - May 30, 2015
We ordered a sofa of red leather, and we are very satisfied. The sofas were delivered on time. I ordered online with a discount 30%. The quality is nice, the furniture is very good. I'll recommend Calia Maddalena to all my friends.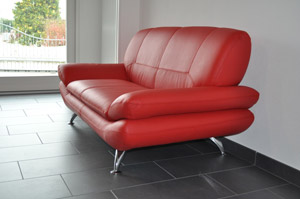 A. Dover - May 21, 2015
A year ago, I ordered a corner sofa Princess. I am very pleased with it. Having read a lot of positive feedbacks I made my mind to order an Italian leather sofa of custom made type. The furniture is really of high quality, the prices are pleasant. Everything was done on time. I was afraid that it would take a lot of time and could be delayed. However, the sofa was delivered even earlier. I will recommend this company to everyone.
G. Zendrodi - May 18, 2015
Having done the redecoration in our house, we ordered an Italian leather couch from Calia Maddalena. The sofa as ready exactly on time. They called us without any delay. Yahoo! The delivery was free of charge! Promptly our attractive couch was standing in our house. Our happiness new no bounds. The making up is perfect. To relax on it is a pure delight! I have an experience to compare with! Recently we got rid of made-in-china fake.
D. Montauk - May 14, 2015
I ordered a corner sofa Santanaria and an armchair. I was waiting for three month. Nevertheless, when the suit was delivered, I was happy as a king. The sofa is VERY beautiful and well made-up! It has a very attractive look, beyond all praise. Not in vain Italy is regarded to be a furniture trendsetter.
J. Beall - May 9, 2015
I want to say thank you for a quality work, interesting and multifunctional furniture design. We were also glad to have a free delivery just to our sitting room. The order was carried out in time. The price is not high as for Italian furniture of such a level. There are no hidden payments. Thanks s lot!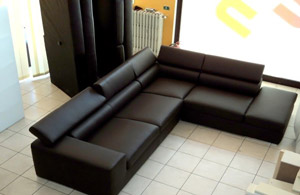 * read more about Forma style
P. deSande - May 2, 2015
We were looking for a living-room suit from different manufacturers a year and a half ago. We stopped our choice at Calia Maddalena. We ordered model King of Old Style Savage Leather with original design. We have been using the sofa a lot, 5-6 hours a day. We do not have any compliances, the cushions did not sag, the stitches did not part, and there are no creaks, splits or chafes on the leather. Thank you!
J. Smith - April 29, 2015
After moving into a new house, I was toiling while choosing new furniture. The sofa was the most difficult purchase for me, as I am a perfectionist. I browsed around all shops, but I could not find anything that would fit my highly set needs. Finally, my friends advised me Italian company "Calia Maddalena", where I immediately found a perfect model. I have been using it for about half a year, and I have not found any defects yet. There were no problems with the delivery. If you'd like to buy a new sofa, you'd better order it from this company. I know what I am saying, believe me. Long time of searching gave its results.
A. Jayviar - April 23, 2015
To my mind, Calia Maddalena is one of the leaders in soft furniture manufacturing. They have a great choice of sofas and the Italian quality speaks for itself. The discount, even on the newest models, is a great advantage. I bought a whole suit Corazon. Recommend to everyone!
S. Ackeridge - April 19, 2015
Thank you for Calia Maddalena sofa!!! As soon as I saw and sat on this sofa at my friends' house, I decided to buy it immediately. It is really pleasant to feel how the sofa hugs you, you back bone is sure to have rest on this sofa. The longue for relaxation is very large and very comfortable. The sofa has headrests, which are easy to adjust. The linen boxes are very spacious. I liked the quality of the stiches, it is perfect. Design Forma matched our interior, it's gorgeous! It's very stylish, practical and comfortable. I recommend!
T. Comer - April 11, 2015
I was pleased by everything. From managers to delivery stuff. The delivery stuff is very nice! They arrived on time. It turned out that the sofa didn't fit the door way. They had to take it apart and that put together again. While moving in the corridor it turned out that the shelves were on the sofa's way, so they had to take them down. They were toiling for a long time. My sitting room is quite specific, when you turn behind the door; there is not enough space to move the sofa. So finally they brought everything, put the sofa together, put the selves on their places, moved all the furniture on it its place, all the packing they took away. I have already had three redecorations of my house, and many deliveries. However, this delivery is the best one.
B. Tate - April 7, 2015
We have a corner sofa Honda. Since December, it's been standing and making us happy. We were choosing it to match our size and style. Everything is perfect. Before buying this one, I saw some good German sofas, it's a pity that the price was nice, but the size didn't fit. We ordered Buffalo Leather upholstery. The sofa was delivered a week earlier, so we were able to celebrate my birthday in the new flan and on the new sofa. It occurred in such a way maybe because we paid 100% beforehand, or the leather could have been at the store. I like that this sofa has two types of backs: with cushions and without them. Therefore, it looks as if we have two sofas, with different colors and depth, depending on our mood. In addition, this sofa is very comfortable for sleeping. As we did not have a bed, we were sleeping on it for two months. The steel feet are very attractive. To cut the long story short, we like it very much.
P. Felix - April 4, 2015
I adore my settee. I've had it for two years. I liked everything: the process of delivery, unpacking and putting together. Now we have it in front of the TV. The settee is huge. Four people and a dog can easily sit and lie on it and watch TV. It is very solid and pleasant. Thank you.
D. Torrez - April 2, 2015
We ordered a new corner sofa for our sitting room in our new house. The order was carried out on time, and all our wishes were taken into account. This couch delights all our family. The stuff delivered and put the sofa together while we were at home. It is excellent! We liked the choice of leather and the possibility to order custom size.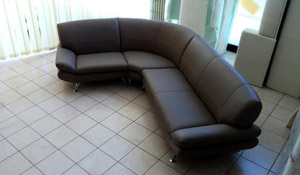 M. Attaway - March 28, 2015
We ordered a corner sofa Nirvana. It is simply the best! The quality is 100% as it is shown at the website. If you wish, you can change any detail in the couch. Thank you Giacobbe for working with us. As they say "Any whim…" The great variety of leather cloths and other different staff. We use the sofa and remember you company with a great gratitude in our hearts. Thanks a lot!
A. Mojel - March 25, 2015
THANK YOU! The settee Ibiza is above all my wishes. I am very grateful. I ordered a corner sofa to fit the size of the room and to match the interior. The price did not change a lot. The order was carried out on time as the company promised. The sofa was delivered and put together less than an hour. I am very glad that they satisfy any customers' wishes. A separate thanks is for Giacobbe for his help to choose the leather cloths. It is pleasant to deal with the professionals. Everyone who took part in the manufacturing of our settee thanks a lot. We wish you good luck and flourishing!!!!
J. Cramp - March 16, 2015
We ordered a leather suit Mobydick for our parents. A settee with two armchairs, a padded stool and cushions. It was ready before the Christmas holidays, as we asked the company. Many thanks for you excellent job! It is our second order already. We don't plan to change the furniture supplier.
D. Verra - March 10, 2015
We ordered a corner couch Donna from your company. The order was carried out, delivered and put together on time. The sofa is marvelous. All details are thought over and the comfort is above everything. After using this sofa, we started to compare it with the couches of other manufacturers and came to the conclusion that you are the best. Thanks a lot! My recommendation: if you liked an example sofa, do not even hesitate, order it. The manufacturers are professional and the factory is a perfect one.
M. Montalvo - March 7, 2015
We ordered a corner couch for our living room and a sofa to our daughter's room from Calia Maddalena. Both sofas were ready even earlier the discussed time. They were delivered and neatly put together in the convenient time. No remarks about their quality. The settee to our kitchen was manufactured according to our drawing, taking into account the pipes in the wall and a squint angle, to use the space wisely. In addition, the price did not change a lot. Many thanks to the manufactures and designers!
C. Bilodeau - March 3, 2015
We ordered a settee Torino. It was produced as we wished with some small changes and in a customs' size to match our taste and needs. Therefore, we got an attractive and a stylish settee which perfectly suits our new living-room. Thanks a lot!
J. Xiong - February 26, 2015
Recently my aunt was doing a redecoration in her house and I was helping her with the design. We were thinking about a living room, as we needed a settee, which would suit our modern interior. It was a difficult task. My aunt and I were reading the feedback, looking for a perfect design, size and price, considering different cloths for a long time. Having browsed a lot of pages in the Internet, listened to advice of our friends we decided to buy an Italian leather sofa. We liked its size and price. We ordered it online with a discount. The settee was delivered; we looked at it and became very satisfied with the purchase. It fits my aunt's living room and matches the interior. My aunt is still very happy about the bargain. The sofa is performed in an attractive way, it's made of quality leather. More than that, it is very soft, cozy, and comfortable, it has a pretty design.
V. Taylor - February 21, 2015
My impression and feedback about the settee Mountain – it's very cozy and comfortable. The seat produces the effect as if you a sinking in it. When you sat down and fixed yourself in it, you feel yourself so comfortable, that you do not want to stand up. Thus, it is a marvelous and cozy sofa. It's the best sofa for a living-room, which can be placed in front of a TV or a projector. You can watch your favorite TV serial on it, and your husband can watch football together with his friends. I have been using it for three months and have not noticed any defects. Now we want to buy an armchair from this suit and put it nearby, so that to have enough room for more people.
K. Drumm - February 15, 2015
We do not have any remarks about this sofa, We have been using it for a year and we have been using it hard. It is made of the thick leather. Our living room is designed in white stones, and it looks gorgeous with a black leather sofa. It is very comfortable to rest on it. Thank you!