Biancaneve Leather Sofa
APACHE, ultra modern and design Italian Leather sofa with large seat , and comfortable arms. It has solid wooden basement covered by leather and stainless steel metal feet. You will love it for his special form and excellent comfort .
Available in custom size, and in all colors of Leather Chart.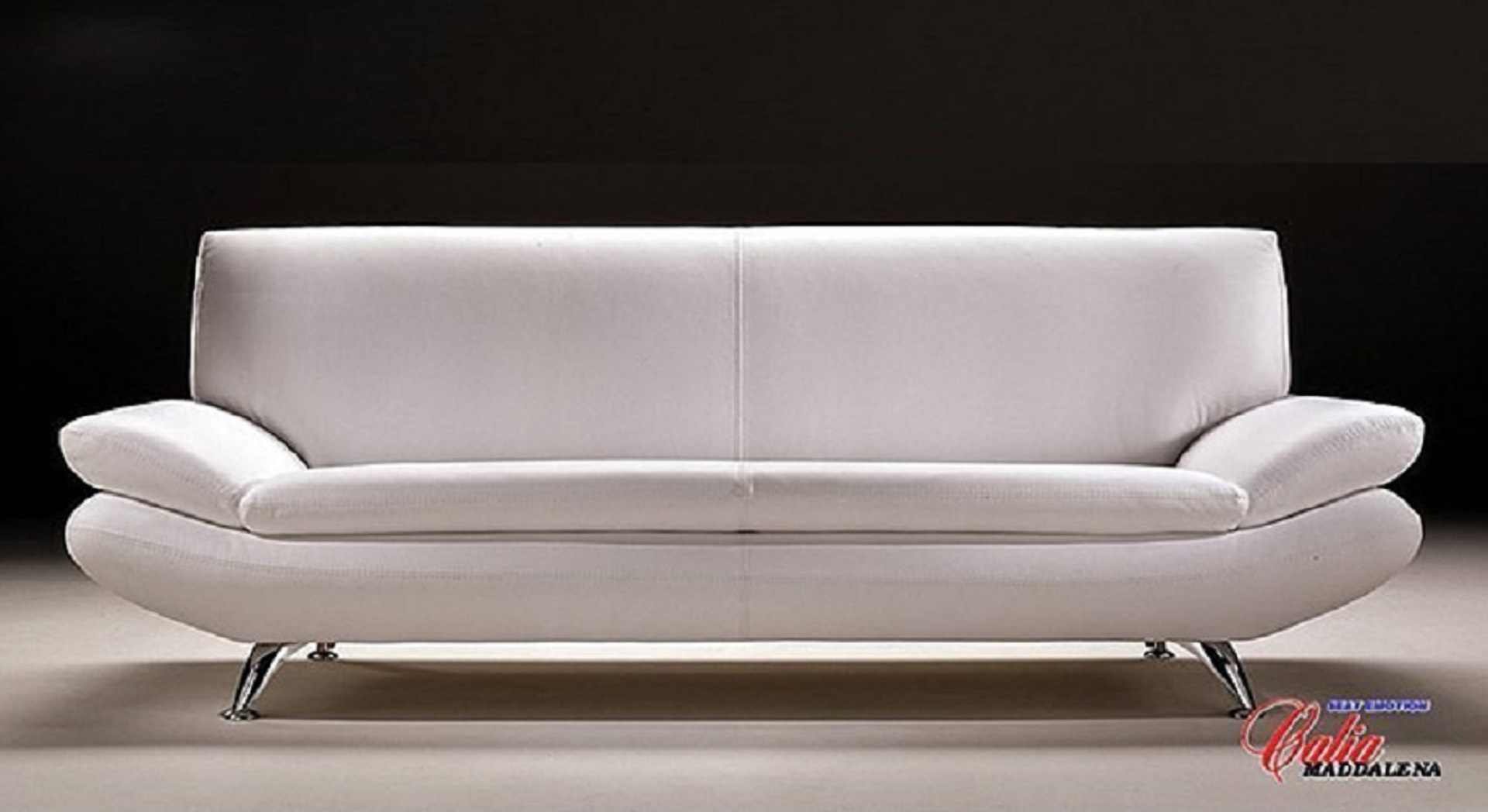 Biancaneve 3 Seater Sofa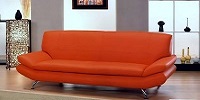 Biancaneve 3 Seater Sofa of Red Leather
Biancaneve Corner Sofa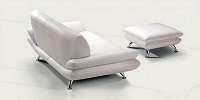 Sofa with Pouff Biancaneve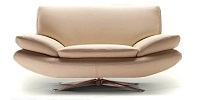 Armchair with swivel base
Prices
| Sofa version | Layout | Description | Length | Depth | Height | Price |
| --- | --- | --- | --- | --- | --- | --- |
| Biancaneve 4 Seater | | One wide seat | 110.23'' | 36.22'' | 34.6'' | $8086 |
| Biancaneve 3 Seater | | One wide seat | 86.6'' | 36.22'' | 34.6'' | $7189 |
| Biancaneve 2 Seater | | One wide seat | 70.87'' | 36.22'' | 34.6'' | $6643 |
| Biancaneve Armchair | | One seat | 46.5'' | 36.22'' | 34.6'' | $4134 |
| Biancaneve Armchair with swivel base | | Swivel Base | 46.5'' | 36.22'' | 34.6'' | $4745 |
| Corner Suite version | Layout | Description | Length x Width | Depth | Height | Price |
| Biancaneve Cormer sofa | | with 8 pillows | 112.2'' x 112.2'' | 36.22'' | 34.6'' | $11102 |
Prices shown refer to standard models in leather Class A
Find all available leather qualities and colors on our leather samples page
The prices above include delivery to your living room
Small pillows are not included in price
Leather Types and Colors

Click here to view available leather upholstery options
Technical details
Information
Measurements
Materials
Upholstery: leather
Custom sizes are available upon request
Seat height: 16.5''
Seat depth: 20.5''
Arms width: 11.8''
Frame: made ​​entirely of beech wood and plywood
Fillings: seat cushions, back cushions and armrests filled with high quality polyurethane foam (density: 30 kg/m3)
All cushions are supported by large, high-quality elastic belts
Feet: polished stainless steel
Warranty: minimum 2 years, under the regular usage conditions
Payment Methods
Send Us an Offline Order
Request a quote for Custom Made Sofa